Middle Tennessee Pharmacy Services is a full-service pharmacy employing a team of pharmacists, certified pharmacy technicians, billing experts, and nurse account managers that serve all of Tennessee.
Middle Tennessee Pharmacy Services is located in Shelbyville. In partnership with our other long- term pharmacies – East  Tennessee Pharmacy Services in Knoxville and Guardian Mid-South Pharmacy in Memphis – we serve an extensive range of patients each month, from those in skilled nursing facilities and assisted living facilities to mental health residential and home infusion patients statewide. Our goal is to improve the lives of the individuals we serve. We want to make sure that patients get the medication they need at the time they need it and at the best possible price.
We strive to have a positive impact on the nurses, administrators, and family members with whom we talk to every day. Because we are an independent pharmacy, we can offer the tailored solutions and flexibility necessary to meet our customer's immediate and long-term needs. Customer service is our number one priority, and our employees take pride in going above and beyond to ensure the best possible experience.
CUSTOMER BILL OF RIGHTS
We believe that every customer has the right to expect:
Careful attention to the details of every prescription and accurate medication review and dispensing
Professional, courteous, caring and trustworthy employees every time
Prompt, helpful service and support
Timely delivery of medications
Detailed, accurate billing and correct submittal to their insurance plans
Accurate medication records and that we will uphold the patient's right to privacy
---
 LEADERSHIP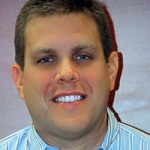 David Brown, Pharm D, is the founder and Co-President of Middle Tennessee Pharmacy Services in Shelbyville, TN.
In 2005, when approached by local long-term care facilities looking for a pharmacy that would focus on the unique needs of each home, David started Middle Tennessee Pharmacy Services in the back of his local retail pharmacy store. As a result of following through on his commitment to serve the homes, MTPS quickly grew into a business of its own and moved to its current location. MTPS now serves approximately 2500 long-term care and home infusion patients across the state of Tennessee. David is a graduate of University of Tennessee College of Pharmacy and has 13 years of pharmacy experience.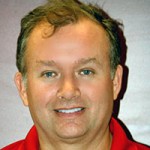 Russ Spivey, DPh. is the other Co-President of Middle Tennessee Pharmacy Services. David Brown and Russ partnered together in January of 2006 to launch the new company.
Having started in the business as Pharmacy Manager, Russ has been an integral part in the growth of Middle Tennessee Pharmacy Services. He now focuses on business development and account management. Russ has worked in Pharmacy for 20 years in a variety of settings including hospitals, home infusion, and the pharmaceutical industry. Russ attended University of Tennessee of Knoxville and is a graduate of Samford University school of Pharmacy.
Carrie Beth Gregory, is the Director of Pharmacy Operations. Carrie Beth joined MTPS in 2006 as an Assisted Living Facility Data Entry Technician. Prior to MTPS she worked at a retail chain serving local customers. She has 15 yrs. experience in pharmacy with a primary focus in Assisted Living. She also has experience and knowledge of SNF, Medical Records and Automation. As the Director of Pharmacy Operations she works daily to ensure we are providing exceptional service and personalized care to our facilities and residents. She lives in Shelbyville with her husband and two girls.
Tisha Hayes, is the Account Manager/Quality Assurance Coordinator. Tisha joins Middle Tennessee Pharmacy Services with 20+ years of experience within sales, leadership, teamwork, communication, planning, customer service and retention. As the Account Manager/Quality Assurance Coordinator for MTPS her responsibilities will include developing and implementing internal/external communication strategies/plans related to customer service, assist with maintaining pharmacy sales volume through retention, maintenance and education of all current customers to include MAR compliance and Quality Assurance recommendations. Her primary focus is to build loyalty and retention within our community of customers using several different techniques and strategies to identify problems, analyze information and implement solutions. Tisha brings a passion for excellence in personal customer service.
Michelle Calvert, RN is the nurse educator with MTPS. She has worked in a variety of health care settings, hospital, public health, nursing home & home health. The majority of her work experience was spent in home health starting as a field staff nurse transitioning to the position of clinical supervisor where she coordinated patient care from admit to discharge. She comes to MTPS from the classroom where she taught health science at the high school level. Having a nurse educator allows our pharmacy to offer clients many different services such as IV certification, med cart and med administration audits that assist in preparing your facility for state survey, assistance with annual skills fairs, plus a variety of inservice topics and resources available to assist with needs as they arise in your facility.
Sally Parker is a Nurse Educator/Account Manager at MTPS for both Assisted Living and Skilled Nursing Facilities. Sally joined Middle Tennessee Pharmacy Services in February of 2019 with 10+ years in the healthcare industry as an LPN, in both hospital and primary care settings. Sally has always had a passion for education and continues that passion with our customers. Sally conducts Med Cart audits as well as Med Pass observations to assist compliance with state laws and preparation for state survey. Sally is passionate, dedicated, and seeks to build on knowledge and skills gained from working in healthcare to offer excellent customer service and developing strong relationships.
Jennifer Hopper
Customer Service Representative
Jennifer joins MTPS with over ten years of customer service, data entry and leadership, as well as a rewarding experience in a special needs classroom in our local school system. Jennifer will be the dedicated Customer Service Representative available to answer customer questions regarding insurance, billing statements, payment options as well as cost analysis assistance. Jennifer is a firm believer that each question you have is a top priority and her goal will always be to make certain you feel confident in our pharmacy, knowing you will receive excellent personalized care.