Middle Tennessee Pharmacy Services is a full-service pharmacy employing a team of pharmacists, certified pharmacy technicians, billing experts, and nurse account managers that serve all of Tennessee.
Middle Tennessee Pharmacy Services is located in Shelbyville. In partnership with our other long- term pharmacies – East  Tennessee Pharmacy Services in Knoxville and Guardian Mid-South Pharmacy in Memphis – we serve an extensive range of patients each month, from those in skilled nursing facilities and assisted living facilities to mental health residential and home infusion patients statewide. Our goal is to improve the lives of the individuals we serve. We want to make sure that patients get the medication they need at the time they need it and at the best possible price.
We strive to have a positive impact on the nurses, administrators, and family members with whom we talk to every day. Because we are an independent pharmacy, we can offer the tailored solutions and flexibility necessary to meet our customer's immediate and long-term needs. Customer service is our number one priority, and our employees take pride in going above and beyond to ensure the best possible experience.
CUSTOMER BILL OF RIGHTS
We believe that every customer has the right to expect:
Careful attention to the details of every prescription and accurate medication review and dispensing
Professional, courteous, caring and trustworthy employees every time
Prompt, helpful service and support
Timely delivery of medications
Detailed, accurate billing and correct submittal to their insurance plans
Accurate medication records and that we will uphold the patient's right to privacy
---
 LEADERSHIP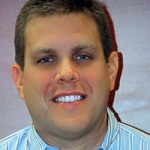 David Brown, Pharm D, is the founder and Co-President of Middle Tennessee Pharmacy Services in Shelbyville, TN.
In 2005, when approached by local long-term care facilities looking for a pharmacy that would focus on the unique needs of each home, David started Middle Tennessee Pharmacy Services in the back of his local retail pharmacy store. As a result of following through on his commitment to serve the homes, MTPS quickly grew into a business of its own and moved to its current location. MTPS now serves approximately 2500 long-term care and home infusion patients across the state of Tennessee. David is a graduate of University of Tennessee College of Pharmacy and has 13 years of pharmacy experience.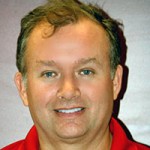 Russ Spivey, DPh. is the other Co-President of Middle Tennessee Pharmacy Services. David Brown and Russ partnered together in January of 2006 to launch the new company.
Having started in the business as Pharmacy Manager, Russ has been an integral part in the growth of Middle Tennessee Pharmacy Services. He now focuses on business development and account management. Russ has worked in Pharmacy for 20 years in a variety of settings including hospitals, home infusion, and the pharmaceutical industry. Russ attended University of Tennessee of Knoxville and is a graduate of Samford University school of Pharmacy.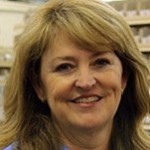 Donette Marlowe, D.Ph., is the Director of Operations and has been with Middle Tennessee Pharmacy Services since 2009. She has made improvements to workflow and successfully implemented our Docutrack paperless system. Donette is a graduate of Auburn University's Harrison School of Pharmacy and brings over 30 years of knowledge and experience to our operations.
Michelle Calvert, RN, is the Nurse Educator. Michelle has worked in a variety of health care settings, including in hospitals and nursing homes and in the public and home health sectors. She spent the majority of her career working in home health where she started as a field staff nurse and then transitioned to the position of clinical supervisor. In this role she was responsible for coordinating patient care from admit to discharge with a large emphasis on customer service. She comes to MTPS from the classroom where she taught health science at the high school level. Having a nurse educator allows our pharmacy to offer clients many different services such as IV certification, med cart audits, med administration reviews, and state survey preps.